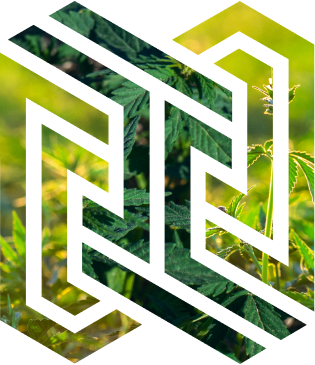 HEMPORAMA® – is a brand for whom comfort begins with laying the foundation for environmentally friendly life – planting a high-quality seed..
Hemp is widely used in different industries such as:
textiles (clothing, fiber, fabric)
paper
construction (hempcrete)
biocomposites (biofuels, bioplastic)
animal feed supplements
cosmetics
pharmaceuticals
food products (hemp oil, seeds)
Until the 1950s, hemp was one of the main areas in world agriculture. But due to allegations of tetrahydrocannabinol (THC) content, the cultivation and sale of hemp ceased.
Thanks to the latest research, hemp was not only fully rehabilitated, but also earned respect as a natural and useful product.
10 000 B.C.E.
Archaeologists have found evidence of the use of hemp in the Jomon period (circa 13 000–300 B.C.E), contemporary Japan, where the plant was mainly used for fibers, and the seeds for food.
4000 B.C.E.
Hemp was considered one of the "five grains" along with rice, millet, barley, and soy in Pan-p'o village (China), and was grown as a staple food crop.
2700 B.C.E.
Hemp is registered as a medicinal herb in the world's oldest pharmacopoeia.
2000 B.C.E.
Hemp starts appearing in sacred tests of various cultures.
100 B.C.E. –
950 C.E.
China produces first ever hemp paper and is impressed by its strength and quality.
1533 – 1870.
During these three hundred years, hemp and its fibers were in high demand for industrial uses throughout the world.
1700 – 1800.
Russia produced the highest-quality hemp and ropes (made of hemp fibers), and hemp became the country's top agricultural export.
1920.
The world's largest collection of 700 varieties of cultivated wild hemp in USSR.
1943.
Hemp becomes an important crop during World War II, and the US encourages farmers to grow it.
1960s г.
Due to oil lobby's actions, industrial hemp was banned.
1980s г.
The Institute of Bast Crops of the Ukrainian Academy of Agrarian Sciences developed the world's first low-THC hemp varieties to be grown for industrial uses.
December 2, 2020.
The UN Commission removed hemp from the list of most dangerous drugs.
Present.
Hemp is used globally in industry, cosmetics, healthcare, and agri-food sector.
HEMPORAMA®
takes environmental responsibility seriously and creates environmentally friendly products and materials.
All hemp products are certified confirming their quality and safety.
We continue to develop and improve our production to earn customer trust.